Stress is the No.1 disease of education…Transcending is the antidote
700 schools are already using TM and more and more Governments are supporting it. What about our Government?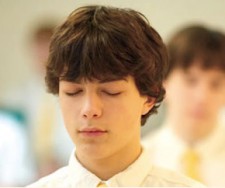 On this page you can find:
– Success stories of Transcendental Meditation in education around the world
– An overview of the 32 scientific researches on TM in education
– Why TM is the secret of the most successful schools
– Some videos of news reports
– A call to action for Irish schools
Success stories around the world
– The UK government decides to support the Maharishi school as part of their Freeschools program, as a result of the remarkable achievements from students practicing TM as part of their curriculum.
– The Brazilian Government decides to introduce TM in all 38,000 public schools in the country, for more than 30 million students.
– The person responsible of 20,000 employees in the San Francisco education system, who makes a passionate plea to introduce TM in all schools in the USA, after a number of very successful TM experiments in his own town – or more info and the video of his speech, see TM in San Franscisco.
– The New York Times, which placed "TM in schools" at the top of its list of best ideas of 2005 – see NY Times article Accredited Bliss. This is just one of dozens of very positive media reports on the effect of TM in schools.

The real purpose of education
The purpose of education is the full development of the student
Transcending accomplishes the real goal of education, in a very simple way – by fully developing the student, instead of just trying to fill them up with as much of information as possible, information that all too often becomes outdated quickly anyway.
In the section on Brain Development on this site, you can read how the experience of transcending creates full brain development, allowing IQ and creativity to grow much more quickly than for other children. ADHD symptoms can be relieved, and even bullying and violence reduce spontaneously.
And the full development of the child even goes much further than just brain potential. There are other aspects, which are equally important and where the experience of transcending appears to have an equally significant effect, such as self-confidence, moral reasoning and the ability to develop harmonious relationships with others (see Relationships), mental health and balance (see Mind), and physical health (see Body). All of these aspects together create a successful life and, by diving within to the source of life, as transcending allows one to do, all of these aspects can experience simultaneously.
Scientific research
The effects of TM in education have been confirmed by dozens of scientific research studies.
Recently, the effect of the practice of Transcendental Meditation as part of the education system was researched by the San Francisco Unified School District. It looked at about twenty different factors. Results included, amongst others, a significant reduction of fear, depression and insomnia, both in students and teachers, a better ability to deal with problems, a reduction in absenteeism with teachers and a spectacular reduction in bullying and violence in schools where the TM technique was introduced. You can find more information about this on the CWAE website.
These are only a few of the dozens of studies researching the effect of Transcendental Meditation on students. For a full overview of all the research (32 studies) and the references, see TM Research in Education.
These studies confirm that all the effects of TM that research demonstrated for adults, are even more applicable to students. The research found:
– Improved intelligence and creativity 
– Improved academic performance 
– Less stress in school
– Less drowsiness 
– Improved memory
– Faster learning of new concepts 
– Better behavior amongst students
– More appreciation of others
– More self-confidence
– Higher self-actualization
– More energy
– Improved moral reasoning
– Improved physical health
The secret of a very successful school? 
The secret is Transcending.
The best example of exactly what Transcendental Meditation can do for education is probably a small school in Iowa, USA. The Maharishi School of the Age of Enlightenment (MSAE)  is a primary and high-school that was created over 30 years ago as a project to demonstrate the effect of Transcendental Mediation on the full development of the student. The idea was that children could practice the technique as part of a specially designed school curriculum. In the mean time, this demonstration project has turned out to be a big success.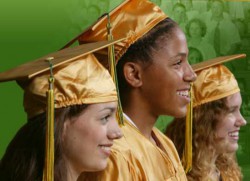 Compared to other top schools that generally keep their reputation by only admitting the smartest students, MSAE admits everybody that wants to go to the school. Despite this, final year MSAE students rank on average in the top 1% of the USA on standardized academic tests and 95% of students continues to university. The school regularly participates in State competitions, together with over 500 other high-schools in Iowa. The state of Iowa has the highest level of education in the USA, so it's not so easy to win such competitions. Despite this, MSAE has already won over 100 state competitions. In various disciplines, including sports, theatre, science and arts, it surpassed specialized schools time and again – see MSAE videoclip at the bottom of this page.
But the most impressive results so far, have been achieved in competitions that measure creativity. At the international Destination Imagination competition for creative problem solving, every year MSAE students compete against the 100,000 most creative students in the world. They have already won 4 such world competitions and have ended in the top 10 many other times. There is not a single other school in the world that has ever reached these results.
Dr. Ashley Deans, the director of this school, was recently in the EU and, in Belgium, he gave seminars on TM in Education to more than 2,500 school directors, teachers, parents and other interested people attended.As a result, several schools are in the process of taking the first steps to implement the TM program in their school. In October,
More and more celebrities support TM in education

Hollywood movie director David Lynch, who has been practicing Transcendental Meditation for almost 40 years himself, was so impressed after a visit to MSAE, that he created a foundation, the David Lynch Foundation, to help bring Transcendental Meditation to other schools. Recently, this has been expanded to programs for prisoners, war veterans and the unemployed. Some of the other celebrities, who also practice TM and have been publicly supporting this foundation include Oprah Winfrey, Clint Eastwood, George Lucas, Martin Scorcese, Paul McCartney, Ringo Starr, Moby, Sheryl Crow, Eddie Vedder, Jerry Seinfeld, Russel Brand and Katy Perry.
Thanks to the David Lynch Foundation, students in more than 700 public and private schools around the world have been able to learn the Transcendental Meditation technique. And for the US alone, there are more than 1,000 schools on the waiting list and they want to implement the program as soon as possible.
A call to action for Irish Schools
The goal is to start such an education project in Ireland, as soon as possible. The David Lynch Foundation is prepared to cover part of the costs of the instruction in Transcendental Meditation for any school that wants to start this program.
Video clips: TM in schools
NBC News (USA national television): TM in education in Detroit
CBS Sunday Morning (USA national television): The most successful school in the world
How can a simple technique do so much?
600 studies confirm the effect of TM with: