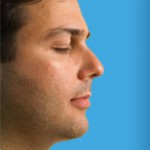 There is so much scientific evidence that TM would significantly reduce the cost to Health Insurers, as it is essentially a training for people to learn to stay healthy and to heal themselves, that health insurance companies should simply reimburse the cost of learning TM to their members
.
(1) For Individuals who are earning less than the average annual wage of €30,000 in the ROI, the cost is €450.
(2) For full-time post leaving Certificate students, those collecting unemployment benefit or those on disability who can't work for health reasons, the cost is €300.
Sometimes persons in these categories may have access to financial resources through other means – we ask everybody to simply be honest as possible in describing their financial situation.
Scholarship request form
A Form will be available at the Introductory Lecture or apply online.