Social effects of Yogic Flying studied.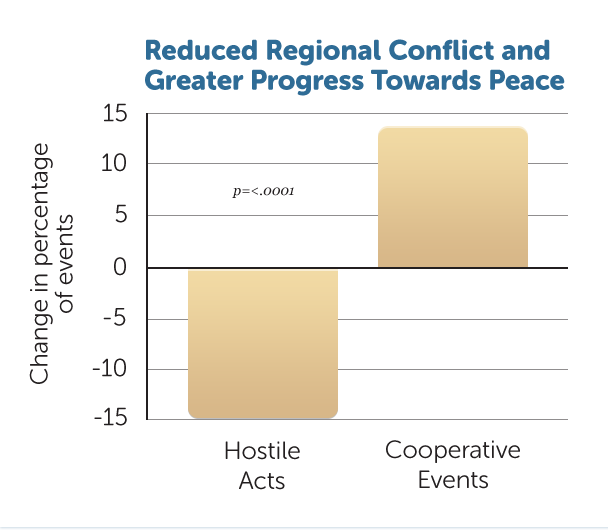 During Maharishi's World Peace Project of October–December 1978, experts in Maharishi's TM-Sidhi Programme went to the world's regional trouble spots in Southeast Asia, the Middle East, southern Africa and Central America to create a calming influence through the group practice of Yogic Flying. During this time period, in comparison to a baseline period prior to the project, analysis of data from an independent data bank showed reduced hostile acts and increased cooperative events in those areas and among nations involved in these conflicts.Ref.Scientific Research on Maharishi's Transcendental Meditation and TM-Sidhi Programme: Collected Papers, Vol. 4: 2532–2548, 1989
How can a simple technique do so much?
600 studies confirm the effect of TM with: