Today, there are many techniques or programmes that pass under the heading of "meditation".  Pretty much anyone can read two pages on the internet and call himself a "meditation-teacher". But such a person will not necessarily be able to bring the experience of transcending. Transcending is a very powerful but also a very intimate personal experience. It cannot be learned from a book. The books have been there for thousands of years but, nevertheless, the experience of transcending has been almost totally lost because there were few teachers left who had the right formula to guide people to the experience of this state.
Transcending is a natural experience, but "natural" means something different for every single person. Because everyone is different, learning to transcend also requires a detailed personal guidance, at least during the first few sittings. A TM teacher has received an rigorous, professional training to guide any person, independent of his state of mind, intellectual background, religion or education, to the state of transcending.
As we experience this state regularly, after the first 4 days of training, the memory of this experience is increasingly ingrained in the mind and the mind will go there by itself, in a completely effortless, natural and enjoyable manner, as long as people use the correct technique. Then we will be able to practice the technique on our own for the rest of our lives but still it is important that a trained teacher is there for follow-up – to verify regularly that the practice is correct, to answer any questions that we may have about our experience and to explain the mechanics of growth to higher states of personal consciousness.
Becoming a Transcendental Meditation teacher, to teach the TM technique correctly, requires a highly intensive, 5-6 month course of in-residence training. After this training, the TM teacher receives a certification. This certification is the guarantee that he or she can pass on the TM technique correctly. Teachers are required to keep their knowledge fresh. Only the teachers, that are found on this website, are certified to teach in Ireland – see where do I learn TM?
Over the last 40 years, more than 40,000 TM teachers have been trained. But in several countries ,   this is not sufficient to meet the demand.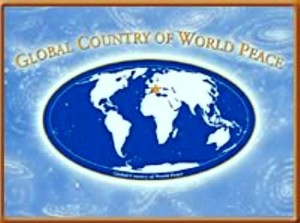 All certified Transcendental Meditation teachers are part of a worldwide, non-profit organisation, the "Global Country of World Peace".